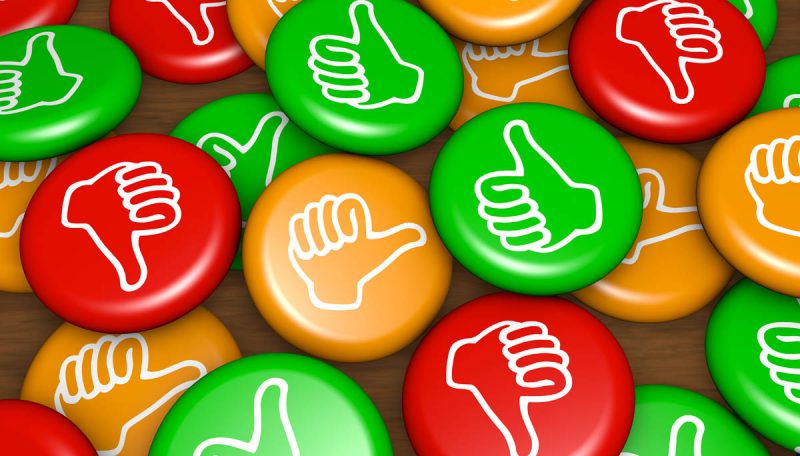 At the end of the day, what makes your business successful? Everyone always thinks of the quality of your products and services first. Of course that's important, that's a given. But there's one component of any rockstar company that often gets overlooked: incredible customer experiences.
Stop and think about it. If someone has a phenomenal experience with your company, they'll come back and bring their friends. There's no two ways about it.
EVERY single interaction a customer has with your business is an opportunity to strengthen their impression of your brand. From the minute they walk in the door through their purchasing event and even how they feel about the purchase long after, every moment they're interacting with your company is a chance to impress them and elevate their experience.
Let's take a look at some examples.
The Apple Store. What's the very first thing that happens when you walk into the Apple Store? A friendly, smiling employee walks up, asks you for your name and what you need help with. Granted, they're usually busy so they put you on a list, but they reassure you right from the get-go that they're going to fix your problem today. The store itself is designed perfectly to give the consumer a great and inviting opportunity to browse through all the new apple products before buying and adding to the experience.
You never get the feeling someone is pushing some sale on you, you get the feeling they're genuinely there to help. There's a reason why people rave about Apple's customer service — the perception that Apple employees actually care. This helps to reinforce buying behaviors of the consumers and are a value add to the experience.
Rainforest Cafe. Bear with us for a moment and imagine a bizarre world in which Rainforest Cafe offers take-out. Strip away the experience of the restaurant, the atmosphere, the ambience, and what do you have? You'd have overpriced food in a Styrofoam tray. But that's okay, because nobody goes there for the food anyway — they go there for the unique experience.
It's completely unmistakable. There's the sound of rain all around you, the vibrant, tropical fish in aquariums, the light-up animatronics, the wait staff dressed as jungle-diving adventurers. Rainforest Café (www.rainforestcafe.com) LIVES and BREATHES customer experience — and their success depends on it.
Evereve. It's very challenging for a clothing store to be fashionable yet suitable for the soccer mom demographic, but Evereve nails it. You have to give them credit for their product line and buyers,  but we wanna talk about the amazing job they do with providing customers with a great customer experience. They hire hip, stylish, and mature staff members who are VERY attentive to customers. As a customer walks around the store, staff members help them pair items, choose colors, and provide a much-needed second opinion and help guide them "to the new them"… They even have an impressive play area with crackers and games to occupy the little ones, so mom can still carry the experience even when she's with the kids.
In a nutshell, the staff members give customers' appearance and fashion choices PERSONAL ATTENTION. They make their customer's feel young, hip and beautiful again. That's the gold standard in customer experiences, and it's part of why Evereve (www.evereve.com) is growing so quickly.
Give your customers an extraordinary customer experience and you win a customer for life. It really is that simple. Not all business have the ability to solely focus on customer experience, but if you sell a product/service (which we all do) you can always take steps to improve it and create a stronger brand and more loyalty and that translates to your bottom line.
If you would like to learn more please comment below or contact us directly at (248) 579-9972. Thanks!