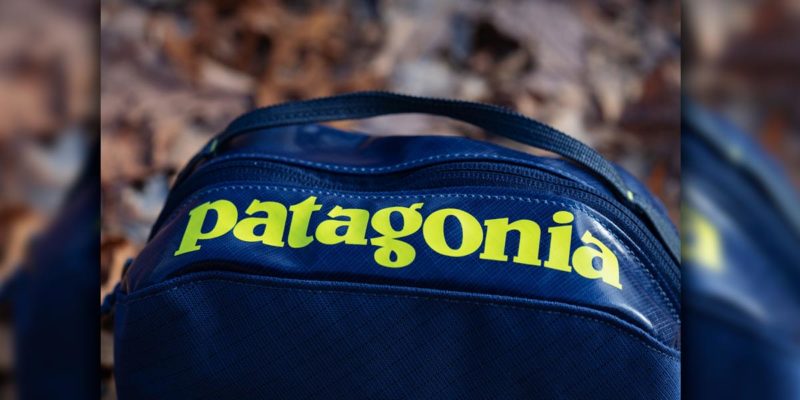 Never ready to back down from environmental controversy, Patagonia has recently announced they are donating the company's entire government tax cut benefit of $10M to fight climate change.
Though it's a very bold move, Patagonia has a long history of speaking out against the powers that be on environmental topics. Since the 1985 launch of their "1% for the Planet" program, they have donated 1% of all sales (nearly $100M) to the preservation and restoration of natural environments.
In 2017, they famously changed their homepage on the Patagonia website to read "The President Stole Your Land" (IMAGE with source/Washington Post). There's a myriad of examples to illustrate the point, but from a brand perspective these efforts help connect with a consumer base invested in the fight for action on climate change.
There are several effective ways that brands connect with their audience, and Patagonia has selected a very political forum to communicate their brand purpose to their tribe.
Patagonia isn't the only brand to put their money where their mouth is…
Since 1946, each Chick-fil-A location across the country has remained closed on Sundays to support their belief that everyone should have a day off for rest and worship, if they choose. In 2017, Chick-fil-A went into the new Mercedes-Benz Stadium (home of the Atlanta Falcons) just as the new NFL season was getting underway. Despite the massive opportunity for sales on the busiest days at the stadium, they held firm to their beliefs. It's estimated that this decision has resulted at just over $1B in revenue loss for Chick-fil-A. However, this could be considered a sound investment if you look at the PR value this has generated for the brand.
This is another bold move that speaks volumes without saying a word. It helps people with the same belief system connect with the Chick-fil-A brand, because it demonstrates that the company is loyal to those same beliefs.
Whether you agree with the political stance of Patagonia or the religious undertones of Chick-fil-A, the one thing that isn't in doubt is the conviction of their belief system. Brands with this level of commitment to their values truly give an opportunity for their audience to latch on and create lifetime loyalty. It emphasizes that their values are more than just a marketing ploy, or a cheap cash grab – it's something the company truly believes in. It shows they're willing to make sacrifices for something greater and bigger than themselves.
The real question is does it help them both to sell product? I believe it does. It's very challenging to create a strong brand if your audience doesn't understand, appreciate, and trust your values. "If you have a successful brand with a story and a conviction about why you are here, then you should tell that story as well as you can. At the end of the day, your brand is who you are, and the American consumer market has decided to support companies that carry a similar belief system to their own. Not to mention, Chick-fil-A has a pretty awesome menu!