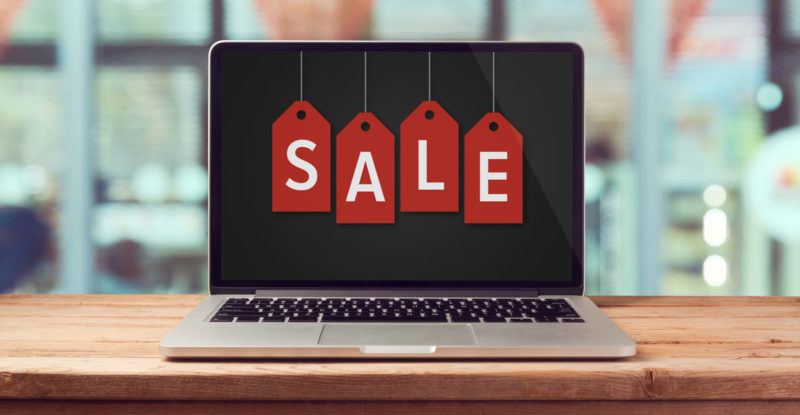 Before we get into sales, numbers, and statistics, let's take a trip down memory lane and look at the history behind the holiday that made marketers famous. The term "Black Friday" was originally dubbed not for shopping, but for a financial crisis in 1869 that signified the crash of the U.S. gold market. The actual tradition of sales the day after Thanksgiving began in the early 1900s, and the reason Thanksgiving is on the 4th Thursday of every November is to make sure it's not on the 5th week so retailers have a longer holiday sales season. This was officially established during the Great Depression, as retailers complained they would literally go out of business due to Thanksgiving falling on the 5th Friday. The official dubbed name of Black Friday became famous by The American Philatelist in 1966 when they used the term to describe the amount of police in the streets in Philadelphia that were being utilized to controls mobs of shoppers.
The history of Cyber Monday is much less interesting, but genius in its own respect. In 2005 a marketing team from shop.org advertised a sale called "Cyber Monday" to encourage online spending during the holidays. Little did these pioneers know that their efforts would eventually result in the largest consumer spending day of the year.
So, who won this year? Did the granddaddy of shopping sprees Black Friday dominate the young titan Cyber Monday? Realistically, everyone wins. Shoppers got deals, and brands cashed in HUGE! Our consensus would be that retailers and brands that double dipped on sales opportunities would be considered the big money winners.
Overall, sales this year for Cyber Monday amounted to $7.9 billion, the largest single online sales day in U.S. history. Of this, $2 billion worth of sales came from mobile shoppers.
According to RetailNext, Black Friday numbers dropped this year even though shopping hours have been extended. Sales had dropped as much as 7%, and overall store traffic dropped 4-5%. This marks the fourth straight year in decline for brick and mortar stores. However, total sales #'s still remained at $6.02 billion for a single day of shopping.
Both e-commerce and brick and mortar giants have been responding to consumer spending trends. Walmart has reportedly doubled down on e-commerce efforts, while online mammoth Amazon has been investing in additional brick and mortar retail opportunities.
The lesson to learn here – don't put all your eggs in one basket. Clearly, the opportunity for e-commerce is enormous and continues to trend upwards. Consumers are showing us that they are not only comfortable with making purchases online but prefer this convenience. However, brick and mortar retail is not dead. The right solution here is understanding your audience and giving them multiple opportunities to purchase while preserving an exceptional customer experience. Competition is fierce, and it is now more important than ever to sell more than a product – you really need to sell your story.