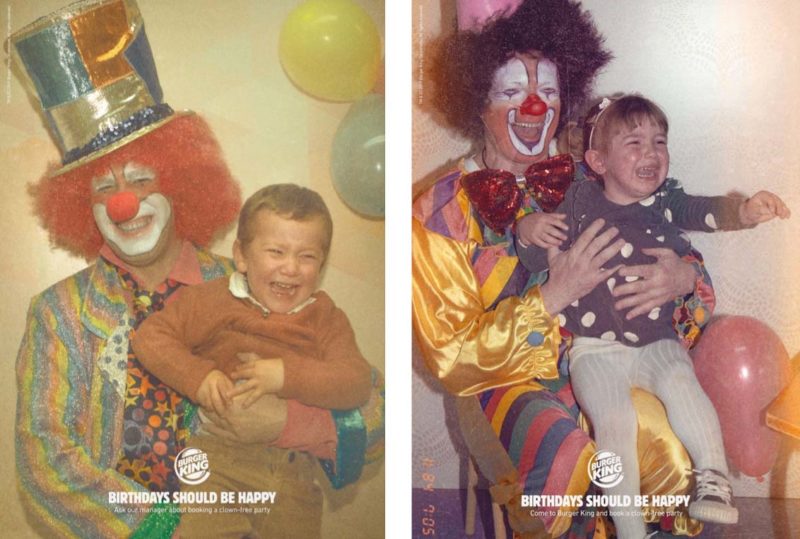 You don't see many brands bash their competition with witty advertisements as often as you see Burger King sucker punching McDonald's in the back of the head.
Most recently, Burger King's marketing team is using the human fear of clowns to poke fun at McDonald's. Marcelo Pascoa, head of Global Marketing at Burger King said "Burger King knows that birthdays are a very big deal for kids, and we believe they should be fun and clown-free. We prefer to be on the good side of children's memories, not the scary ones, like the traumatized kinds in these ads."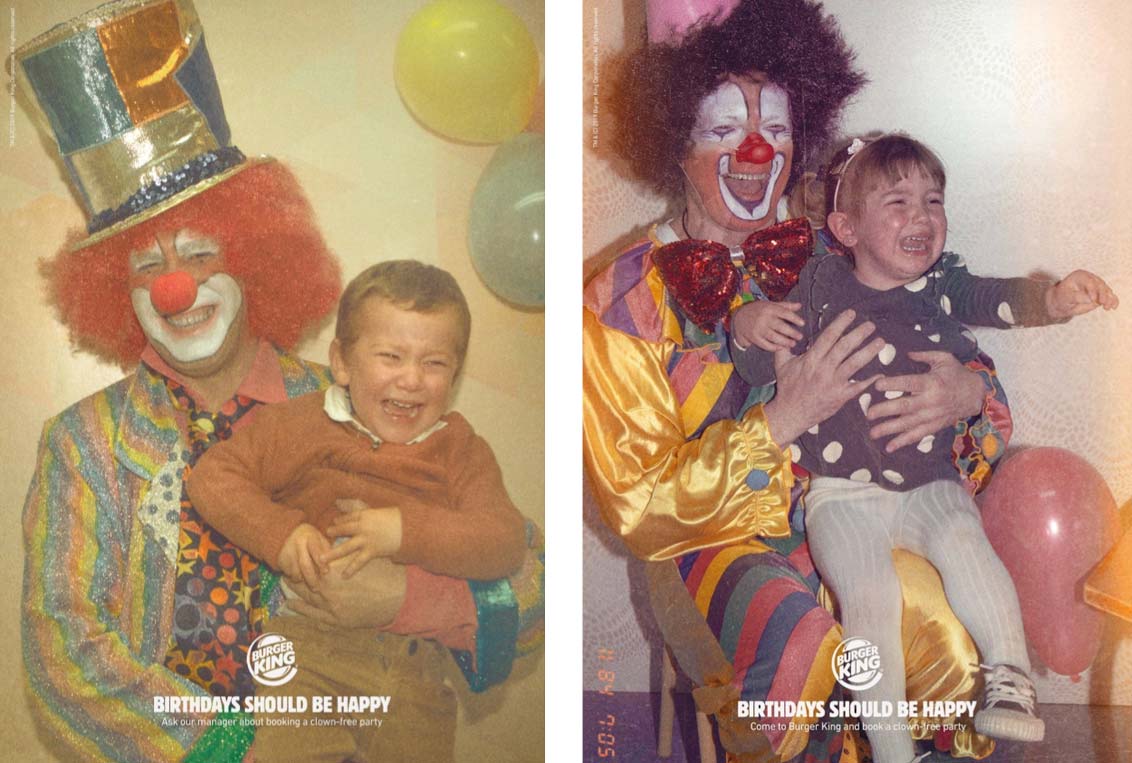 This isn't the first time Burger King has trolled McDonald's. Earlier in the year when McDonald's lost its trademark on the Big Mac, Burger King decided to mock them with a menu redesign.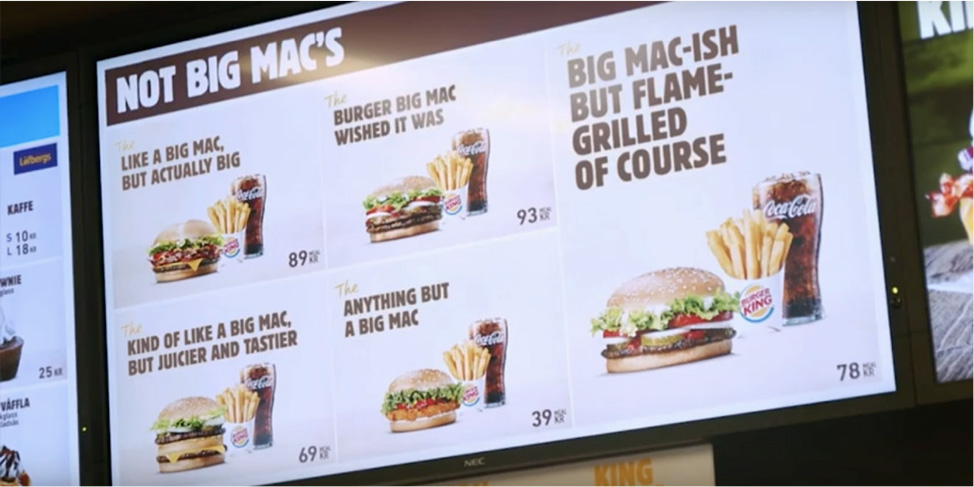 This month, Burger King came out with their Real Meal to compete with McDonald's Happy Meal. The #feelyourway campaign lets its customers know that no one is happy all the time, and that is OK!
While the advertising strategy of literally publicly humiliating your competitor may not work for most brands, it seems to be doing alright for Burger King. The war has been going on for 27 years and is showing no signs of slowing down anytime soon. While McDonald's remains #1 for fast food sales in the world, we all know who the king of trolling is.
Credits – Images: Adweek