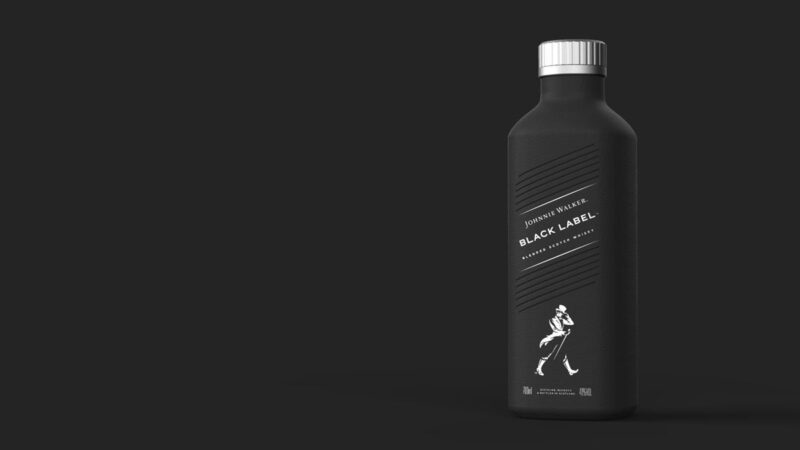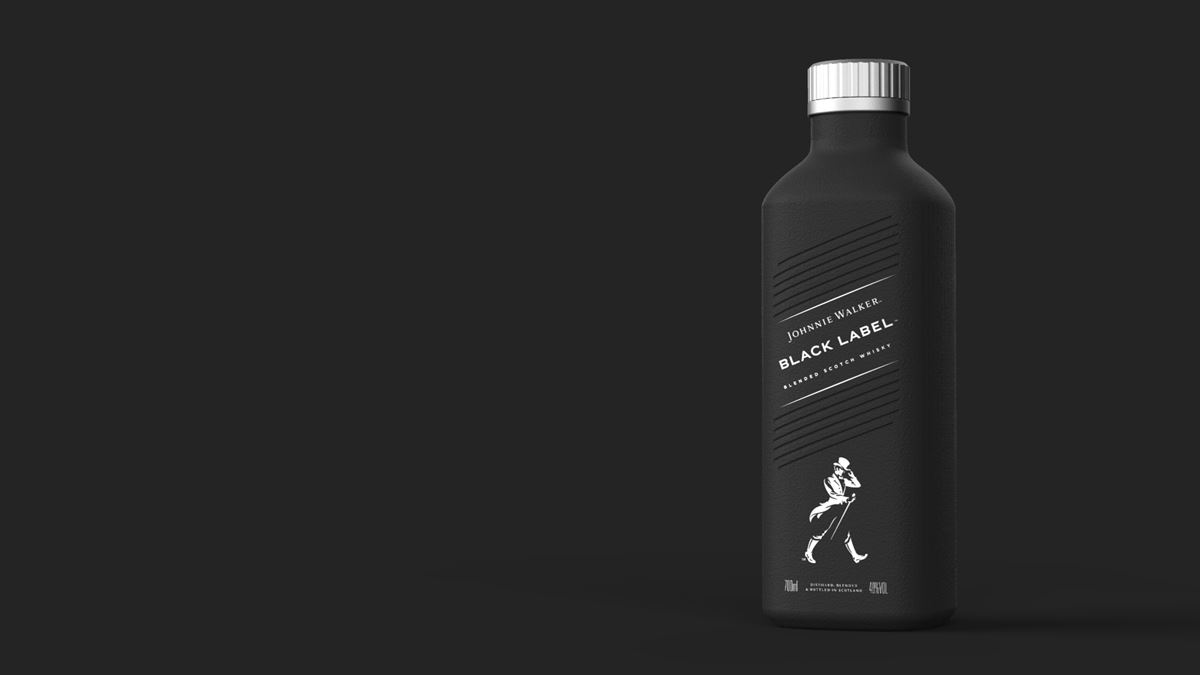 Photo Credit: Diageo
That's right, in the near future when you reach for a bottle of Johnnie Walker it may just be in a 100% recyclable bottle.
Diageo, Johnnie Walker's parent brand is launching a partnership with Pilot Lite to create an ecofriendly plastic and glass free bottle made from wood pulp. Johnnie Walker is the first brand that Diageo plants to convert to paper and they expect the new paper bottling to hit store shelves next year.
This is not the first brand to take this step.
Carlsberg beer and Absolute are also working toward more sustainable bottling options and are well on their way.
Frugalpac produces paper wine bottles, which is made from 94% recycled paper with a food-grade line to hold the wine. They use recycled materials and can also be fully recycled after use.
This is a smart move by Frugalpac. The wine business is booming with the Millennial market, which is a strong advocate of environmentally friendly products. In fact, almost half of all wine consumed in the US is by Millennials. Moreover, almost 60% of that demographic say that they have made purchasing decisions on packaging alone. Canned wine sales (which are recyclable) had grown 125% to $14.5 million by 2016 (Business Insider).
With the millennial market now being the largest group of consumers in the world, brands are being forced to mold their business to cater to this demographic.
It's interesting that the first brand in Diageo's family of brands (Johnnie Walker, Smirnoff, Baileys and Guinness to name a few), has selected the Johnnie Walker brand as to be their test market for this shift toward more sustainable packaging.
In my opinion, the Baby Boomer market which is the demographic that Johnnie Walker has catered to for the last 50 years is slowly becoming marginalized. Diageo has identified that the new and future opportunity in front of them for the foreseeable future is the millennial generation. They are reacting appropriately by catering to their interests and belief systems of environmentally sustainable consumption and purchasing habits shared by Millennials. This is a fantastic example of a brand making its customer the true hero of their marketing.
The full experience of purchasing a premium spirit that comes in a highly stylized and completely recyclable container that can also be recycled post-use may be very appealing to Millennials. I think that Johnnie Walker (and several brands like them) are doing a good job of pivoting to meet the new face of the customer base.
Long gone are the days where there was only a handful of true competitors sat poised on the shelves for consumers to deliberate their purchase decisions. Competition is fierce. Lazy marketing and delivery of products are a thing of the past. There are simply too many choices available for this type of behavior.
There's been a ton of out of the box thinking from brands across all spectrums of the beer, wine, and liquor industry. While Zima may have fallen flat, new trends such as alcoholic carbonated seltzers have literally altered the entire way that people consume alcohol in an extremely short period of time. I personally think that this is a good move for the Johnnie Walker brand to help connect with a more youthful demographic, but you can't just stop at packaging. Brands need to continuously tweak, connect, and listen to what their customers are asking for and respond accordingly to keep the purchasing relationship flowing.