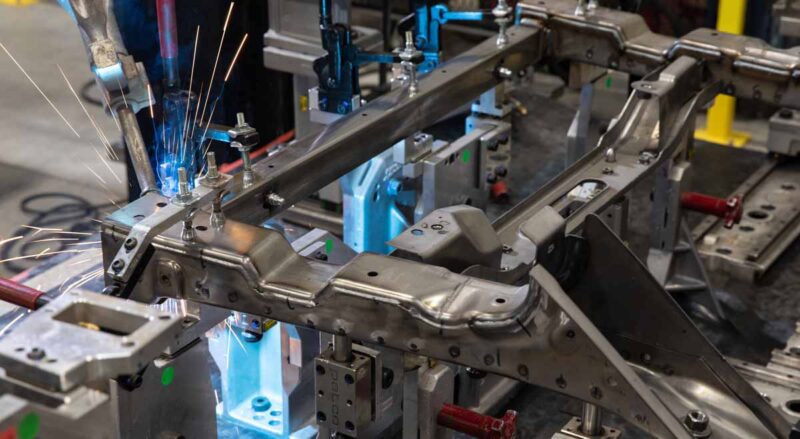 SEO has been a topic of digital marketing conversations for quite some time now. In a COVID world where tradeshows and traditional means of meeting customers are far and few in between, the health of manufacturing companies' SEO is more important than ever.
But…
Before we dive into tips on how manufacturing companies can take advantage of SEO, let's define what SEO is.
SEO stands for Search Engine Optimization…
It's the process of making your website adhere to search engines' search protocols so that your website ranks higher in search for keyword terms that are relevant to your business. Most SEO marketers focus on Google here since they capture the vast majority of search traffic, but Bing and other search engines are important as well.
Google has built its brand around its overall mission statement: to organize the world's information and make it universally accessible and useful. They genuinely want the best content to perform at the top of search and are constantly updating their algorithms to achieve that.
Let's rewind…
In the past, there were a ton of black hat tactics you could use in order to get your website ranking quickly. For example, keyword density used to be a large rank factor for Google. Web developers and digital marketers would take advantage of this and stuff a keyword into a page dozens of times. When Google crawled the site, they would spot a high keyword density and say "well, this is about that keyword, so let's make it rank."
The algorithms that Google uses to rank content today are dramatically more advanced. The platform is now much more competitive, and these old school type of tactics will actually have a negative impact on search. After all, a blog that spams the same keyword over and over probably isn't a valuable read for someone looking for helpful information.
So, without further ado, here are SEO tips that manufacturing companies can take advantage of in 2020.
#1 Focus on great content
We can't preach this enough. Manufacturing companies need to focus on creating great content if they want prospects to find their website. As mentioned above, Google is on a true mission to ensure that their users are finding the content that best answers their questions.
If you're phoning in your blogs or creating generic posts with little to no substance, Google's search algorithms are going to recognize this and will not reward you for your efforts. Here are some tips on how you can create great content for your manufacturing website.
Plan your content ahead of time. Select a topic that is interesting to your audience, create a title that will catch their eye, and then structure the key points you want to talk about before you begin writing the meat of your content.
Use the right keywords. Make sure you are using keywords that are centric around the people that you want to find you. For example, if you are writing an article about the advancements of prototyping in the electric vehicle (EV) market, you will want to make sure you are using keywords that relate to this target market.
Structure your content so that it is easy to read. Using bold headlines and breaking your content into digestible sections makes your content flow better and easier to read.
Get into the details. If you are going to create content on something that you are an expert on, then show it!
Cite your references. Using references can back up your content, but it is important to link to the sites that you are referencing to ensure you are adhering to Google's requests.
Use visuals. Images, videos, graphics – all of these have a positive impact on the readability of your content. Nobody wants to just tune into a word document.
#2 Make sure your website is fast
Website load speed has a strong bearing on the health of your website's search rankings. Google wants your website to be fast. After all, it is extremely annoying for users to click on a website that takes forever to load.
According to Google themselves, your website should be loading its content for users in under 3 seconds.
Long load times will not only have a negative impact on your website's SEO, but also decreases the likelihood of your web visitors staying on your site, making a purchase, or coming back to visit again.
You can test your website speed by running a test with Google PageSpeed Insights. This free tool will give you tips on how to improve your website's overall speed and performance.
#3 Responsive design is a must
Google has made it noticeably clear that for your website to rank well, it must be responsive. Responsive design is creating your website so that it adapts to all of the world's devices; mobile, desktop, tablet, monitor, etc.
Since over half of the world's website traffic in the world is now coming from mobile (Statista.com) it's no surprise that responsive design is now a requirement. The good news is that almost all agencies and developers are now developing in a responsive framework.
Budgets can range dramatically for website development. You shouldn't have an issue finding someone to build your responsive website, but your end deliverable may just depend on what your budget is and what your expectations are.
#4 Get backlinks from other websites
Backlinking is the process of gathering links to your website from other credible websites. The best type of backlink is one that is truly organic, which is normally the result of creating great content. When you create great informative content, other blog writers will link to your page in order to cite stats or information they are providing.
In addition to creating great content, you can hire an SEO expert who has relationships with other authority web publications to get you strategic backlink placements. These links are usually paid but appear as organic in the eyes of Google.
It is just important that you trust the SEO marketer you're working with, and they are only providing you with premium links. Links from content farms can actually have a negative impact on your manufacturing website's SEO.
#5 Include keywords in your content
Although keyword density is not a primary rank indicator anymore, it is still important to choose keywords for your articles. You want to focus on multiple keywords in your content (10+ per page of content) in order to reap the largest benefits of using keywords.
Make sure your content is still readable and flows properly, as stuffing in the same keyword over and over in an unnatural manner can have a negative impact on your website's SEO.
In conclusion…
SEO is not a light switch. It can take months, even a year to see an impact. And by impact we do not mean ranking #1 on Google for all of your keyword terms, we just mean traction. However, the long-term effects of focusing on your manufacturing websites SEO can have extremely positive impacts on your online lead generation and revenue.
Although many manufacturing companies have been adhering to SEO best practices for years, this market is still wide open for your business to make an impact.
If you have additional questions on how to increase your online lead generation, please contact us today.