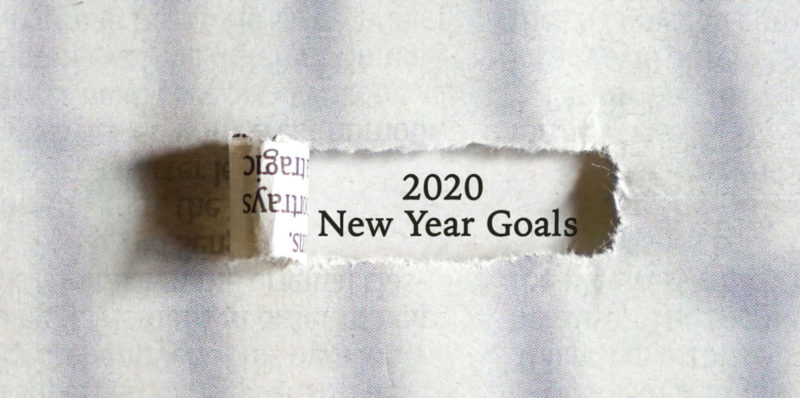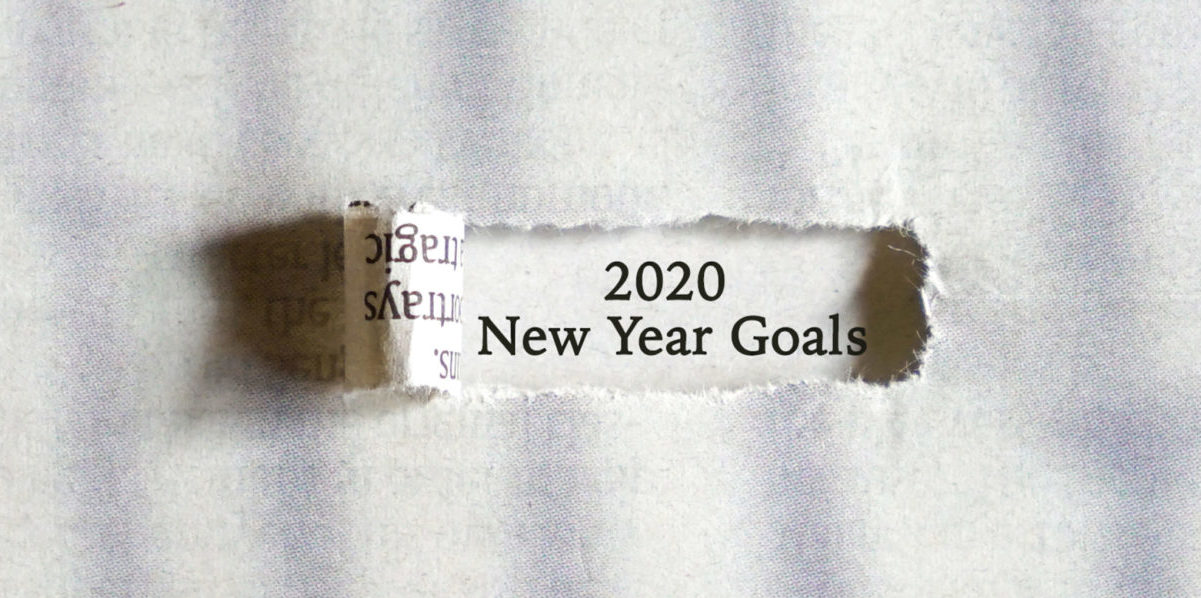 Happy New Year! If you haven't already, there is probably a good chance that you are creating your marketing goals for 2020. However, just saying "we are going to sell some more this year!" out loud doesn't really give you a clear direction. This blog outlines how to properly create marketing goals for 2020.
Step 1) Define Your Revenue Goals
Let's look at the brass tacks; your motivations for creating marketing goals are related to your company's revenue. It's important to establish your exact revenue goals for the year, what services will support that revenue, and benchmarks along the way to keep you on track.
For example, your revenue goals may be as follows:
Your revenue in 2019 was 1.2 million. This year, your goal is for your revenue to grow to 1.7 million.
In order to achieve this, you will increase your one-time purchases by 20%, upsell an additional 10% of our customers, and increase reoccurring revenue by 15%.
You will track our progress on the 1st date of every month to ensure all sales quotas are being met and put systems in place to understand why they are or are not being met.
Step 2) Figure Out How Many Sales You Need to Reach Your New Revenue Goals
For example: If you aspire to grow your company's revenue by $400,000 this year, you will need to determine how many customers you need in order to do this. This comes down to understanding the average lifetime value of each of these customers. Whether you're a professional services firm or an e-commerce brand, it is important in understanding how many new customers you will need this year in order to reach your revenue goal.
Step 3) How Many Leads do You Need to Capture These New Customers?
Now, obviously not every person that engages with your brand is going to become a paying customer or even a good fit for your brand, and that's totally normal. But it's important for you to take a hard look at your close ratio to understand how many leads must be generated in order to reach these marketing goals.
For example:
E-commerce brands may want to do an audit of their website to better understand their overall web traffic and how many of their visitors are turning into paying customers. You can then begin to peel back the onion further and determine how many visitors you will need to drive to your website to reach your new revenue goals, and how you can better upsell these new customers to help reach these goals as well.
On the other hand, B2B brands will want to understand each individual salespersons closing rates and use the data from their top salespersons in order to show the rest of the team how to generate more leads and close more deals.
Step 4) Make Sure Your Goals are Clearly Defined and Realistic
Now that you understand your revenue goal and how many new customers/leads you will need to achieve this, it's time to create clearly defined marketing goals. Sometimes, this can become more analytical… pipe dreams vs. truly realistic goals are two totally different things. We have included some examples of bad and good marketing goals below.
Bad Examples of Marketing Goals
"We are going to get more website traffic" – the reason this is bad is it is too vague. How are you going to get more website traffic? Why are you going to do this? Is it really about just getting more people to your website, or is about getting the right people to your site that will convert?
"We are going to be biggest firm in the state" – is this realistic? Are you currently even close to this, or can this be accomplished in 2020? If not, you should probably reconsider. Were not trying to get you to think small, but you need to have realistic expectations.
"We are going to build a huge e-mail marketing list" – again, vague. This isn't clearly defined, and you aren't attaching any strong measurables to it.
Good Examples of Marketing Goals
"Having already done keyword research, we have defined 50 target keywords on Google Search Console that are getting X number of clicks per month. We will hire an SEO firm this year with a budget of Y in order to rank for these keyword terms, which we expect will increase our revenue by over 30%."
"Our average sales person generates $300,000 per year in revenue. We will hire two new sales people this year to reach our increased revenue goal of $600,000 this year."
Step 5) Create a Marketing Plan so You Can Execute on These Goals
Having goals isn't enough. You need a marketing plan. We're not going to go into details on that in this blog, but we have included a link to another blog of ours that gives you an outline of how to do this. You can find that blog here. We have also created a video on this subject which you can view here.
In closing, creating marketing goals isn't rocket science but it's important to follow an outline to create effective goals that you can meet. Make sure you set times to periodically meet with your marketing team to review these goals and benchmarks that you have put in place. Don't forget, a lot of great plans and ideas rest quietly in the graveyard. Execution is KEY!
If your overall marketing initiatives involve too many moving parts to get it all done in-house, we would be happy to assist! Fill out our contact form here and one of our team members will contact you within 24 hours.