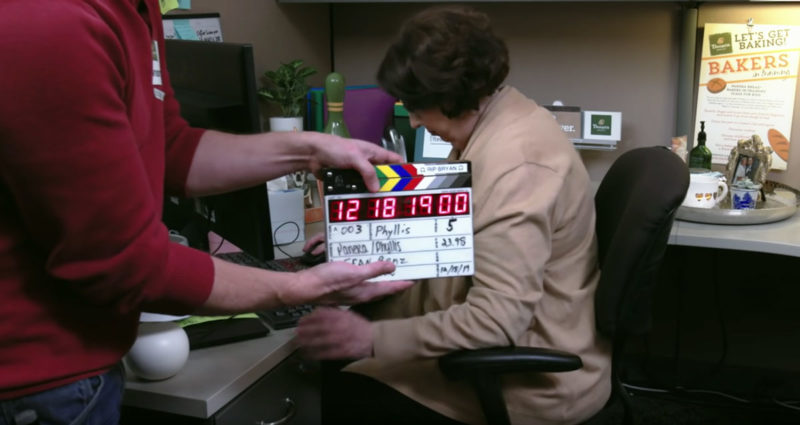 How does your company react when receiving negative feedback on social media?? Probably not in the cool and hilarious way that Panera did this month. Besides being the funniest thing that I've ever seen (well…this week), it did a great job of diffusing an angry social media mob while still poking a bit of fun at themselves.
In case you haven't heard, Panera received tons of backlash for getting rid of French Onion soup– which has been a staple of their menu for more than 20 years. Instead of drawing a line in the sand and stating all the reasons why they removed it, they listened to their audience and took a much different approach.




They hired Phillis Vance from The Office, also known as actress Phyllis Smith, as a fictitious social media coordinator for Panera to read off some of the angrier tweets and also to announce that French Onion soup is now back on the menu. The video ends with another Panera employee to "Please stop messaging us."
The video was a very lighthearted approach to a challenge that many companies face on a daily basis. It's tough to know how to respond when a core part of your brand's audience feels slighted by a decision made in the normal course of business.
Sometimes it's about taking some level of ownership and humility in what you do. It's ok to not take yourself so seriously at times. When brands face social adversity, think about what the perceived value of the "injustice" is, and consider if your reaction is…
A measured response
Empathetic to your brand's audience
Reflective of your brand's culture and tonality
There are tons of articles out there on the best ways to combat social upheaval, but really your first step should be about understanding people's frustrations and listening to them.
It's a fact that we all make bad decisions sometimes, but so many times it's about how you recover from it that leads to victory. Panera is a great example of this. We are so quick to point out when brands handle things poorly or to throw shade at others for bad decisions, but it's also important to recognize when companies get it right. Props to Panera for getting it right and having some fun along the way.