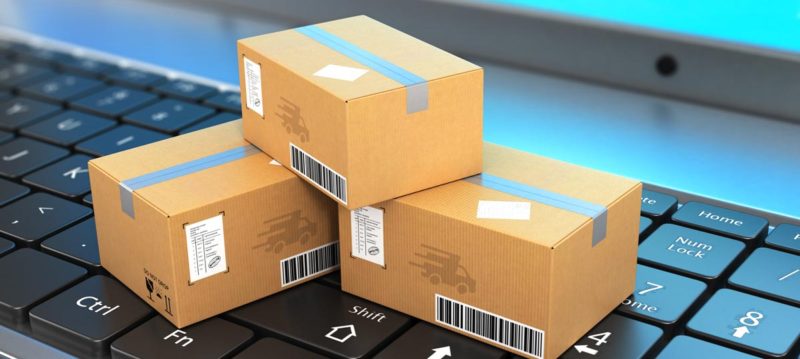 Online retail is a dog-eat-dog world. It's simple to build a beautiful website stocked with amazing products – but winning customers in a crowded market requires clever strategy and a lot of hard work.
If you sit on your hands waiting for customers to find your site, your sales numbers will absolutely reflect that. The best time to work overtime promoting your ecommerce business was yesterday – but it's never too late to get started.
If you can market your online retail business with a little know-how, you will be rewarded with the sales and success that your products and company deserve.
Now let's get down to brass tacks:
Strategy #1 for Crushing Online Retail: Establish your brand through content.
At any given moment, there are countless other retailers vying for your audience's attention. The only way to grab (and hold) users' attention is by constantly boosting your visibility.
The best way to do to this is through creating and sharing great content. Hop on social media and share powerful status updates, pictures, videos, and blog posts as much as you can.
It is absolutely essential that you are routinely reminding your audience that you exist and are waiting to take their orders as soon as they're ready. Otherwise, you'll be left in the dust.
Content is also a way to help build a personal connection with your audience. When you're nestled into someone's news feed alongside their friends, you have a unique opportunity to interact with customers, which is something typically missing from online retail. Take advantage of it!
Strategy #2 for Crushing Online Retail: Create an SEO strategy to boost traffic.
Search traffic is absolutely essential for online retail. If you think of physical storefronts, having an SEO strategy is like being on a main street, or having an eye-catching sign out front. It's your method of drawing in customers who weren't directly referred to your site.
Start by doing keyword research. Figure out what prospective customers are searching for that is relative to you, and make a plan for cornering these search terms. Search traffic is not only a huge portion of your sales, it's also one of the most cost-effective strategies for marketing your business.
Here's a tip to get you started: Focus on long-tail keywords. Long-tail keywords are much more specific than short-tail, indicating that the user is farther along in the buying process.
If you're targeting long-tail keywords like "best safety razors for sensitive skin," you're courting users that are more likely to buy than someone who's Googling "safety razors" just to learn what the product is.
Make a plan, but don't be afraid to change it down the line. Keep experimenting until something sticks!
Strategy #3 for Crushing Online Retail: Review your analytics.
One of the biggest keys to successfully marketing online retail is reviewing analytics and modifying your approach accordingly. Digital marketing involves a lot of guesswork and testing different tactics for success.
Try reviewing your analytics once every month. For example, say you're getting a lot of clicks on a product, but nobody is buying it. This indicates that something isn't working: try adjusting the price, pictures, or even the copy.
If another product is selling well, boost its visibility and share reviews to double down on this success! Review analytics and experiment repeatedly to fine-tune your approach.
Strategy #4 for Crushing Online Retail: Don't give up on your marketing efforts. Remember that success takes time.
It's easy to get discouraged when you're not seeing the results you want – especially when it seems like others are achieving success overnight! It's important to remember that none of the people who are experiencing overnight success actually are. I guarantee that in reality, they've been working at it for years.
The customers are there, and they DO want to buy your product. You just have to find the right way to reach them.
Continue to fine-tune, tweak, and adjust your marketing efforts until you're getting results. Don't be afraid to make BIG changes – sometimes, a bold approach or a brand makeover is exactly what you need to break through.
Lastly – if you need something done but don't know how to do it, find someone who can! Everyone has strengths and weaknesses, not to mention limited time.
Marketing in online retail may be competitive, but it's also filled with opportunity for bold business owners. How have YOU found success in online retail?
Call Drive today to share your thoughts, questions, and experiences with online retail marketing.