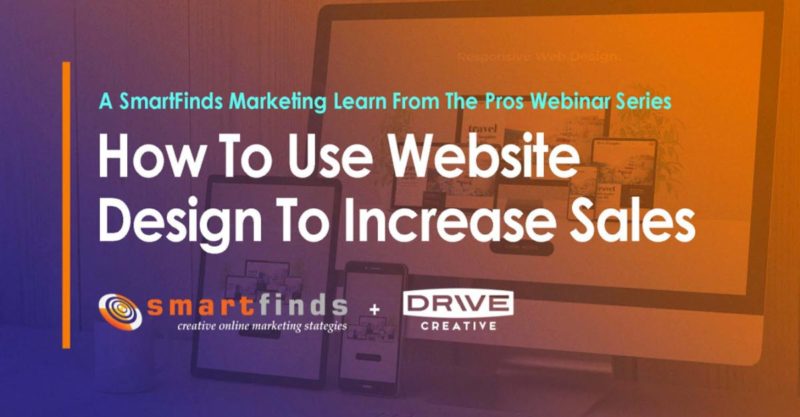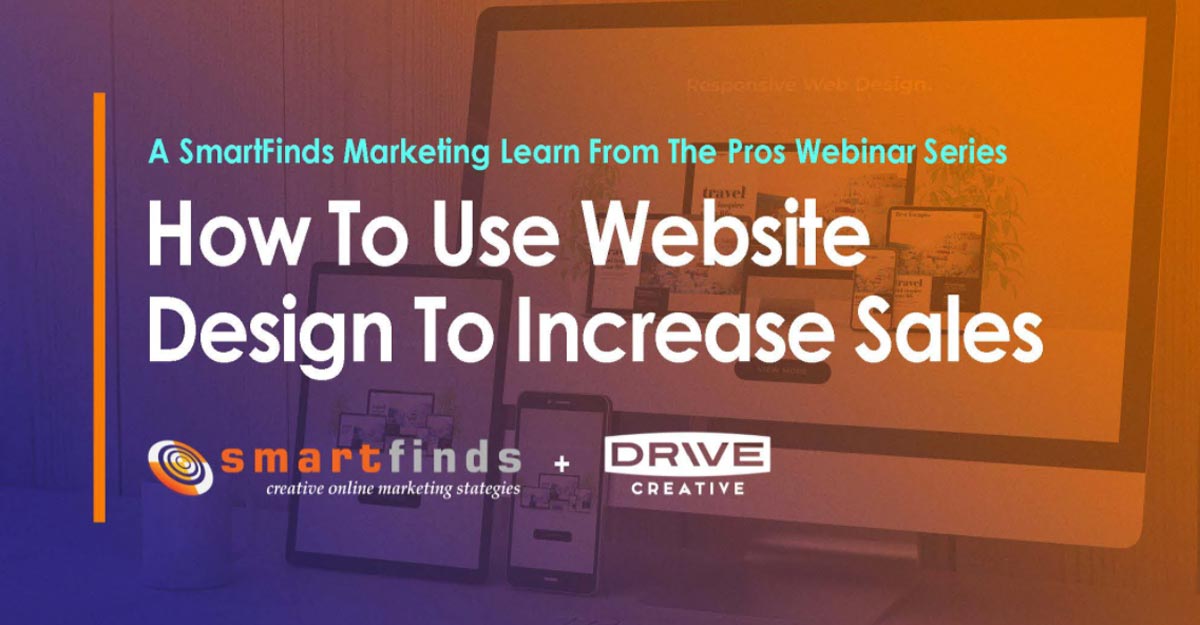 On April 29, 2020, We co-hosted the webinar  "How to Use Website Design to Increase Sales" that was developed with our webinar partner SmartFinds Marketing. The webinar is designed to help businesses discover how website design can impact website sales and how to increase website sales.
The Webinar Recap
The website design webinar was presented by
Corey Barkach and Dan Dulka hosted the first half of the webinar, which addressed the current and future website design features, strategies, and technologies including "Dark Mode", one of the biggest trends of website design in 2020 and beyond. In the second half of the webinar, Melih Oztalay shared his experience and knowledge, discussing the importance of conversion rate optimization to make decisions on website design improvements that will lead to increased website leads and website sales.
"The website design webinar was successful almost going over one hour as the conversations were intriguing and engaging to the audience.", said Melih Oztalay. Questions included "When selecting corporate fonts, what criteria do you prioritize? Is a font that is Windows natural font and browser font important to use to assure consistency." Corey concluded the answer is client dependent. Web fonts are different from market or brand fonts. For that reason, you may want to consider secondary fonts for the web from your brand fonts that are similar.
Website Design Webinar Presentation Discussions Included:
Mobile-First design theory
Understanding color theory
User triggered animations
Understanding your calls to actions
Understanding how to measure your conversation rate
How to use conversion rate optimization to improve your lead and sales results
How creative website design impacts your lead and sales results
The concepts of creative design theories to improve your lead and sales results
The process of analyzing your results to make improvements for better results
Understanding Conversion Rate Optimization (CRO) as it relates to improving website Calls to Action
How UX, UI impact CTA and driving website visitors to your intended results
Website Educational Articles on LinkedIn
Understanding how to improve your website leads and website sales based on managing your website design, calls-to-action, and analyzing conversion rate optimization (CRO) are all business-to-business (B2B) topics. For this reason, the website design information was published on LinkedIn.
Webinar Materials to Download
The "How to Use Website Design to Increase Sales" webinar and its supporting materials can be viewed online at no charge and with no download requirements:
Thank you all who attended and everyone who listens to the recorded webinar. Please feel free to reach out for any questions or comments!