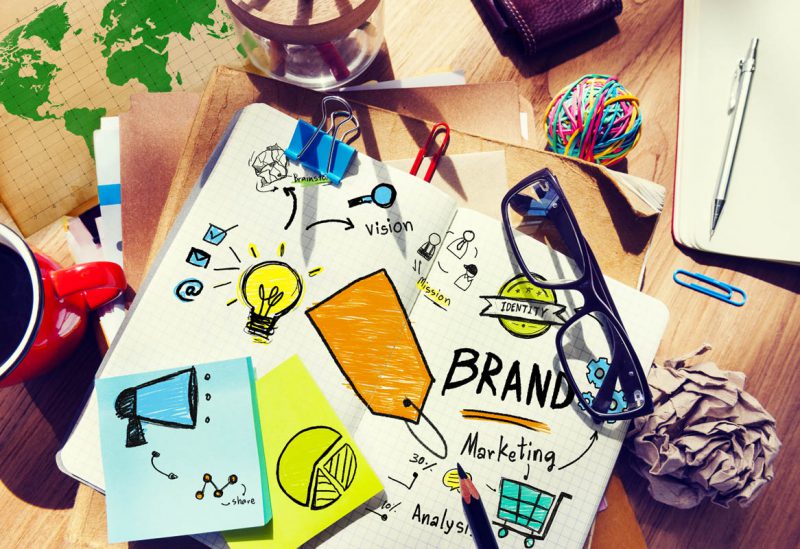 Everyone keeps talking about the when and the why of starting the branding process. The easy answer is always and often… But most people are looking for a more simplistic breakdown of what the clear identifiers are that spell out when companies need to create or reinvigorate a brand or brand identity.
There are several circumstances that companies engage in new branding initiatives. In the interest of keeping this to a quick read, we will focus on just 2 – Creating a new company and reinvigorate an existing brand.
Creating a New Company – 
When you're starting a new business, branding and identity are vital in recognizing who you are. Many times, companies focus so much on going to market or their core competency of delivering their core product or service, branding and identity is more of an afterthought.
I have a great product, but people don't believe that my company is real – Whether you've just developed a new product that needs a name and identity prior to going to market, or you need a strong identity when raising capital investment, you need branding help. Sometimes it's as simple as needing a business card, social media and a website for your new business.
Customers just don't understand how much better I am than my competitors – You may have a superior product or service, but if that's not properly conveyed to your customers then why would they pick you over them? You need messaging that defines how you are different from you competitors and why you are the better selection. This messaging should also reinforce that buying decision.
I've developed a great new product, but now what – You have the most amazing new product but it needs a name and a logo immediately. Without a brand identity, it may be an uphill battle to bring to market.
Reinvigorating an Existing Brand –
It's a much different branding animal when you are helping an existing brand find new life. Reinvigorating a brand has its own challenges and rewards. There are so many internal and external factors to consider. Here are just a few indicators of when a brand may need some help to gain positive momentum:
Our company just looks "Behind the Times" – If your company is perceived as dated, then you might need a facelift. Many companies don't properly convey their own place in the market purely from a branding perspective. An example of this may be when you have smaller competitors that may be inferior in several ways, seems to have a larger presence than you do, or if you don't feel that you stand shoulder to shoulder with your competitors to the public.
None of our marketing materials look the same – If your brand, identity and nomenclature has no consistency throughout your company. Many times, brands get a little lost as the company grows and all of a sudden they have very little companywide brand consistently. Their sales collateral, trade show booths, websites, interior branding, etc… are all just a bit off (or even way off).
Our customers don't understand what we do – Despite being an industry leader, your company still struggles to communicate better with your customers. For some, it may be what your company does or capabilities you may have, or something negative that has happened in the media (don't say Chipotle). Sometimes your brand needs help to optimize messaging to your customer base.
Nobody knows who we are – Last but not least, your company provides world class service, but no one knows who you are… This is a huge issue that so many companies struggle with. Sometimes it's as simple as getting your brand out there with a strong message about who you are and what you do.
These are just a few examples, inside just 2 different scenarios of when your company could use brand help. There are dozens more, but the first step is always to identify when you need help and where you need it most.  Branding isn't a light switch and it involves both hard strategy and implementation, as well as creative discipline to reach a company's branding goals. Always remember that it's simple to recognize when you should start the branding process, typically if you think you should, you are probably already overdue. It's never too late, but start long before you recognize a huge need.