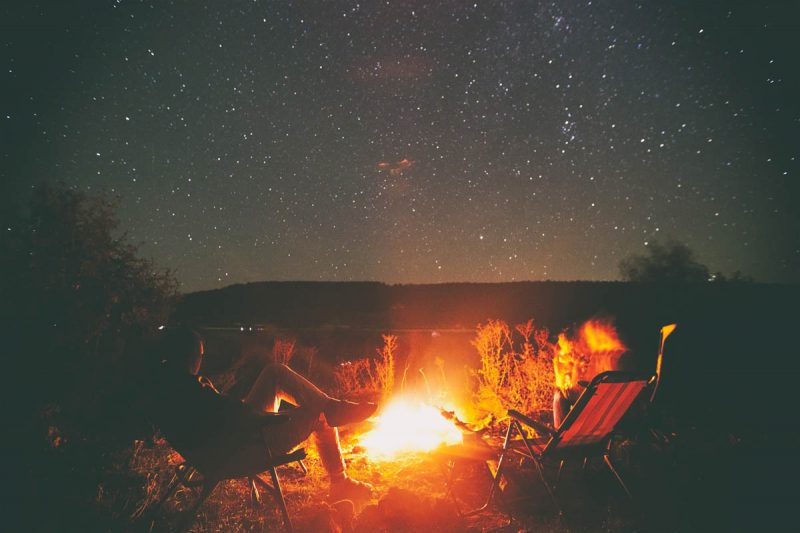 "Creativity: the least important, most important thing there is", Don Draper.
This quote, made famous from the TV show, Mad Men, sums up a life long challenge that creative agencies have struggled with. Let's face it, creative can be difficult for business owners and brands to quantify. One of our inside jokes at Drive Creative Agency is "Shut up and draw!", because sometimes it does feel that way, even though it is far from reality. We are true believers that "The Idea" is the hardest, most important piece of the puzzle for any campaign or advertisement. It is the focus, and without a strong focus there can not be a strong plan. By the same token, there are many instances where the client already has the overall story and idea developed, they just need an artist to assemble this piece for them in a very specific way that will be cohesive with their current branding efforts… and that is more or less what this article is about. The Difference Between Storytelling and Design Production…. and I will articulate this point in two different stories (no-pun intended) based on actual agency events!
A situation where storytelling was the actual objective, disguised as design production
6-months ago, an automotive packaging and logistics company contracted us to design them a new responsive website. At surface level, the business was simply interested in updating their existing dated website into a responsive WordPress theme. After a set of strategy and discovery meetings, the final conclusion from our agency and the client was they first needed help with their brand image and story, and we would assist in delivering this through their website.
WHAT WE PROVIDED
THE FOCUS – a clear representation of who the company is at a quick glance. Prior to our design, it was unclear on any of the services that this client delivered when navigating their website. After conceptualizing tag-lines mirrored with pencil sketches and full color mock-up renderings of the website, this previous conflict of mis messaging was solved. We utilized strong, short sentence call-outs accompanied with relevant imagery above the fold that would captivate the end-user as soon as they landed on the website. We also incorporated a recurring animated "box theme" below the fold that would slide into the middle of the screen as users scrolled, with text describing who the client is, what they do, and who their ideal customer is.
COPY DEVELOPMENT – after developing a clear brand focus, we provided the client with 15 pages of website copy that would help support and tell their brand's story. Our focus in the copy was to posture this client as an industry innovator. Our end goal for this copy was to assist their company in becoming more attractive to a younger workforce, and positioning the brand for anticipated growth.
PHOTOGRAPHY – packaging is not the most exciting thing in the world. Through a series of photoshoots, we were able to capture a blend of professional lifestyle shots and product shots. You can only say so much through type – but a picture is worth a thousand words. It was a goal of ours to capture the essence of their unique value proposition as a business vs. the rest of the industry.
WEBSITE DEVELOPMENT – our last step was to assemble all of our work and develop our client with their website. The end deliverable was a 15-page responsive website. Our delivery process for web is extremely detailed and defined – we believe a strong game plan results in an even stronger end result.  After several on-site reviews with our client, the website was launched. In the end, this was much more than a new website launch – it was a complete digital rebranding. Our client was able to utilize the messaging and design we developed for their website, and implement it throughout all marketing collateral in their entire organization.
On the alternative, here is a situation that had a much heavier focus on design production
A few months after we began working with the above client, a consulting engineering firm with very specific aspirations contracted us to develop their website. Their focus was clear: "Build us a website that will assist in telling our story of being in business for 100 years, position us as a great place to work, and showcase our projects". Not only did they know exactly what they needed for their business, but they had already assembled their story in the form of written copy and photography. All they needed now was the right creative website team to bring their new vision to life.
WHAT WE PROVIDED
WEBSITE CONSULTATION – After reviewing our clients written copy and photographs, we assembled a sitemap representation of what the website navigation would look like to the end user. We also helped edit their current copy to make it more digestible and compelling to website visitors.
DESIGN ILLUSTRATIONS – We began to tackle a series of mock-up illustrations for both home and interior pages that brought the client's vision to life, and focused on showcasing their extensive project portfolio, their brand's history, and new employee attraction.
WEBSITE DEVELOPMENT – In the end, we designed and developed a 78 page website. The client in this situation was primarily responsible for the story telling, and it was our job to produce the end design. In this situation, a great deal of our time was spent on the overall user experience of the website. We were given a pile of well written-copy, photographs, and a goal – our job was to assemble the content, and provide a dynamic website experience.
In closing….
Every client challenge that we encounter is unique, whether it is a social media campaign, sales or a website. Our agency molds to fit our client needs, rather than trying to fit them in our "box". Coming up with an idea vs. flushing that idea out into an overall story are two completely different things. If you'd like to see some different examples of companies we have partnered with to develop their marketing endeavors, reach out!