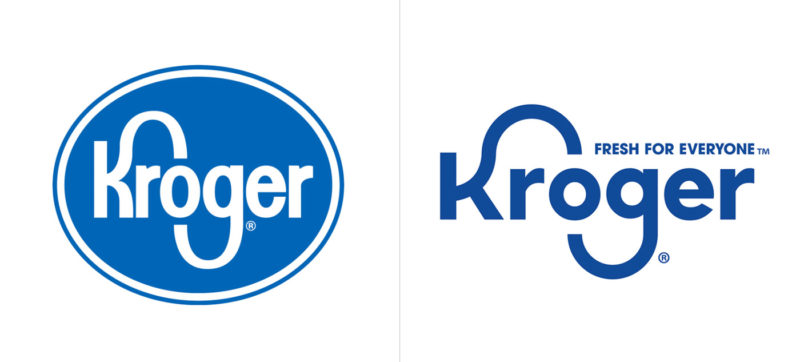 Last week Kroger unveiled an updated brand identity and tagline that is all part of a rebranding for the national grocery brand.
With nearly 2,800 store locations in all, Kroger is one of the largest grocery chains in the US and its rebranding is significant within the world of food retail.
Kroger has grown by $6B in annual revenue since 2016 in a marketplace that is fierce with competition. Their dominance is a result of making the right decisions at the right time. With a past record of great decision making, they believe this rebranding is instrumental to their continued success. That's why this rebranding is so instrumental to their continued success.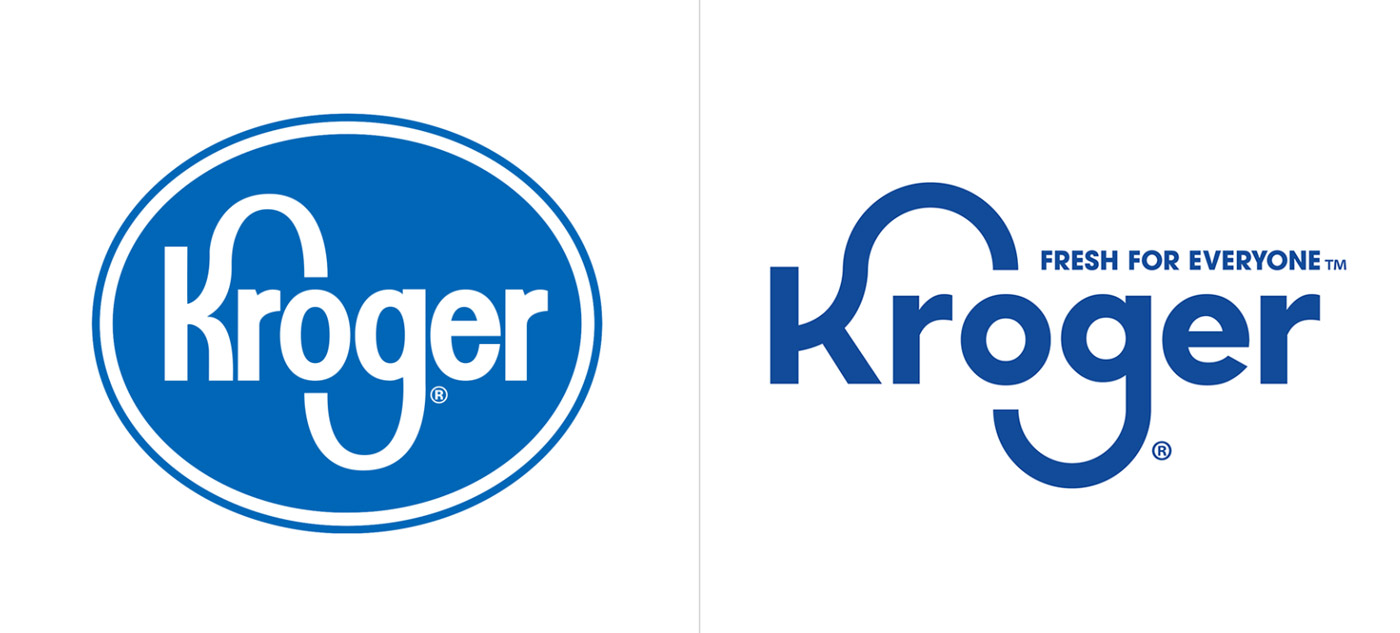 *photo credit: underconstruction.com
Their new logo is no longer encapsulated and now has a softer font with included tagline. It does retain the elongated "K" and "G" but has a more modern look and feel. The logo also stays with its signature blue color that represents the Kroger brand heritage and signals safety and trust to their customer base.
Mike Donnelly, Kroger's EVP and COO says, "Kroger chose Fresh for Everyone as our leading brand message because it is inclusive, clear and memorable, and supports our vision of serving America through food inspiration and uplift". It signifies that they are a mission to provide accessible fresh, affordable, and delicious food to all people.
Kroger is also introducing "Kroji" to its brand rollout as well. These are animated characters (think Emojis, but with more emotion) that the company believes "represent Kroger customers, associates and communities in an inclusive, relatable, optimistic and fun way". These Kroji's will help spread the new message of "Fresh and Friendly" to the Kroger audience.
In the coming months, you should expect Kroger will be pushing out this rebranding campaign with TV spots, in-store marketing, signage, radio, digital, print, outdoor, social media, podcasts and more.
Kroger will also be focusing more on the development of additional private label brands, digital shopping, and delivery.
With many new and old competitors fighting for market growth within the space, Kroger has its hands full. Large chains like Walmart, Target, Aldi, Whole Foods and a new unnamed brand being developed by Amazon are all vying for dominance in the grocery space.
With fierce competition heating up within the grocery space, Kroger is ramping up its marketing and brand awareness efforts. This could be a very good time and opportunity for Kroger to take such a large step forward.
Though Kroger's brand identity hasn't been updated in some time, it has remained resilient for several decades due to its sheer size and presence. In today's modern age of "brand first" positioning, Kroger is finally making bold strides to help secure their position as an industry leader in the grocery space for decades to come.
Brands in all industries should take notice; consumers want a brand that they understand, identify with, and feel a connection to. With that being said, who doesn't like fresh delicious food that is affordable?